About
Flyby Provisions partners with you to deliver locally rooted, authentically generous gifts for one person or many. We build relationships with talented artisans, sustainable producers, and hard-working small businesses on the cusp of big things to deliver feel-good gifts that lift up local communities.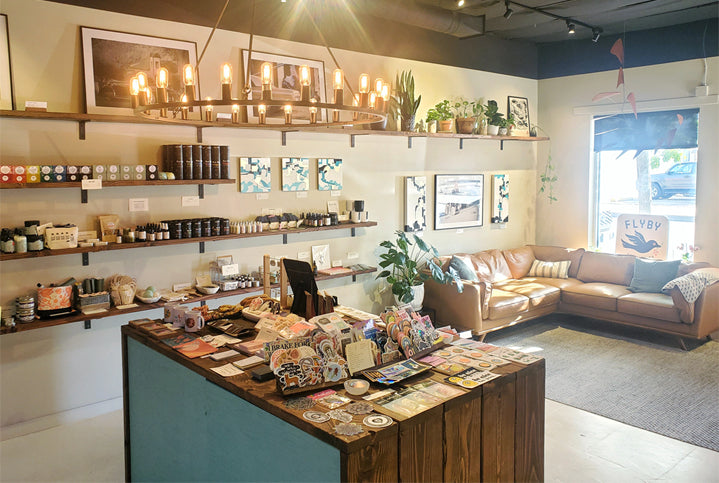 With a carefully curated and broad selection of local goods and food products, we can help you choose the perfect item for yourself or build a completely unique gift box for someone else. We also offer corporate boxes for any and all business celebrations. Whether it's for holidays, new hires, promotions or employee appreciation—occasions are plentiful and Flyby has options for them all.

We know that it's possible to take pride in giving great gifts without loving every part of the process (like standing in line at the post office.) Flyby Provisions is your gifting partner to take the weight off your shoulders so that you can focus on the joy of giving while we handle the details.
The Team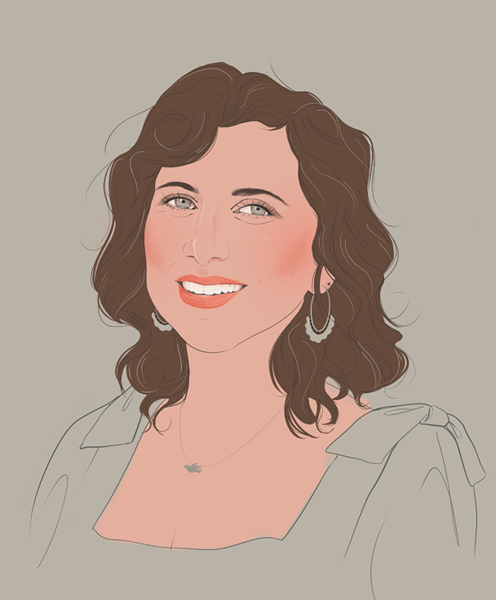 Gina Riccobono
Our founder
Gina Riccobono believes that every new business is a radical act of hope. After years spent working in nonprofit organizations dedicated to celebrating local New Mexico food and agribusiness, Gina fearlessly launched an entrepreneurial career. With 9 to 5 Provisions, Gina built a devoted base of business clients by meeting their catering, delivery, and gifting needs with locally-sourced products showcasing the bounty of New Mexico. When the COVID19 pandemic shut down offices and film sets everywhere, the business evolved into Flyby Provisions to meet the changing needs of thoughtful consumers during a time of great isolation and uncertainty.
Building on Gina's long-term relationships, Flyby began to find both customers and suppliers invested in a values-driven consumer experience where thoughtfully-produced, quality products are curated in beautiful, eco-friendly packaging. As the pandemic exacerbated the abandonment of many downtown city centers, Gina envisioned playing a role in the revitalization of her beloved Albuquerque by launching a flagship retail store where small businesses and the local community could thrive together. This exciting 1200 sqft. space will launch in Spring 2022 on Second Street, just south of Zendo Coffee and Sidetrack Brewing.
Gina is devoted to blazing a trail alongside other women interested in redefining work on their own terms and transcending shallow definitions of motherhood and professional success. Every step in the Flyby Provisions journey is inspired by authentic generosity and the desire to support the livelihoods of her neighbors and cultivate communities of care.