Event Calendar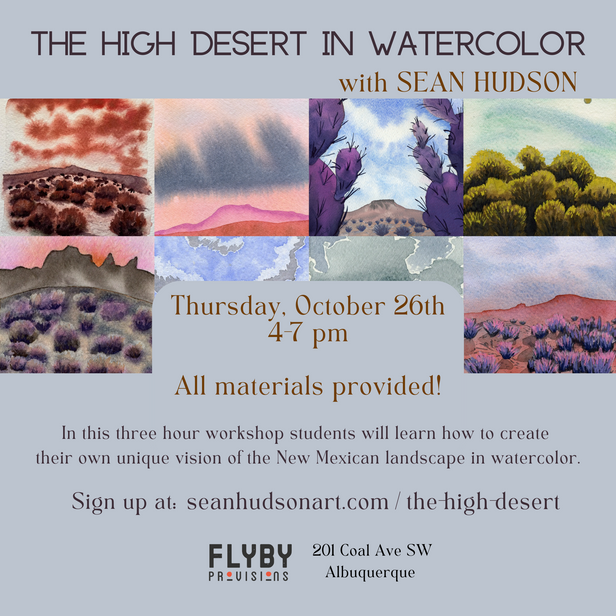 "In this three hour workshop I will guide students in creating their own unique vision of the New Mexican landscape. Using straightforward watercolor techniques, we will explore colorful skies, distant vistas, and the flora of the high desert. Each student will leave the workshop with a completed painting, as well as tips, tricks, and a list of materials for painting at home."
All skill levels encouraged to attend, and all materials provided.
Albuquerque based painter Sean Hudson currently teaches drawing at the University of New Mexico and watercolor workshops at L'Ecole Des Beaux Arts and The Acequia Madre House in Santa Fe. He's a working studio artist and a passionate teacher with a particular aptitude for encouraging and inspiring unique styles at all levels in the artistic path. 
Thursday, October 26th
4-7 pm
Class limit: 8
Sign up here ---> click this link